Engineers PEI provides a number of services for the benefit of our members.  Click below for more information on some of the services currently available.
Full details on benefits can be found here:  What benefits are available to me through Engineers Canada?
Professional Liability Insurance
Professional Liability Insurance is also known as "errors and omissions" or "malpactrice" insurance.  This type of insurance is purchased by professionals to address business liability risks that are not covered by their commercial general liability policies.  The insurance protects engineering firms, their employees and clients from serious financial disruption.  Essentially, the insurance also provides access to projects and clients that may otherwise not be available.
Professional Liability Insurance documents are below.
More information about the professional liability insurance program can be found on the Engineers Canada website here.  
TD Insurance Meloche Monnex
Home and Auto Insurance Program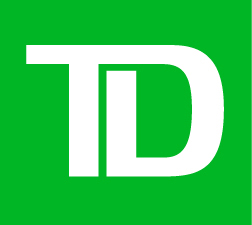 When it comes to home and auto insurance, TD Insurance Meloche Monnex makes your life easier! Thanks to its agreement with the Association of Professional Engineers of Prince Edward Island, you have access to a wide-range of special privileges including exceptional service and high quality products. Your special status as a member entitles you to preferred group rates and a number of unique benefits.
For more details, click here.
Manulife Financial
Extended Health / Accident Protection / Disability Insurance / Dental Insurance / Group Term Life Insurance
Now you can fill the gaps in your protection portfolio with a wider range of Engineers Canada-sponsored coverage choices!
Term Life Insurance
Health Care & Dental Care
Disability Income Replacement Plan
Business Overhead Expenses Plan
Major Accident Protection
Critical Illness Insurance
Click here for more information.
Line of credit, high-interest bank account, mortgage - it all adds up to One.
Manulife One is an all-in-one personal borrowing and chequing account that is changing the way Canadians manage their mortgages and their money. It offers an exceptional means of paying off your mortgage years sooner, saving you thousands of dollars.
What's in it for you?
Manulife One is a flexible all-in-one account uniquely designed to save you thousands in interest costs and simplify your finances.
If you're looking for a high-interest bank account that pays one of the highest rates on every dollar in your account and still gives you complete access to your savings, or if you need a mortgage but want to pay it down quickly and easily anytime you have extra cash, Manulife One could be just what you need.
For more information regarding the Engineers Canada-sponsored Manulife One program, click here.